[Report of results] Is it true? Keep drinking butter coffee for 2 months and lose weight. A woman tried going on butter coffee diet.
Good for health, lose weight, get more energy and concentration. Butter coffee is getting popular because of these effects. Are these effects true? We asked a lady and a man to try going on butter coffee diet. We are going to report their results.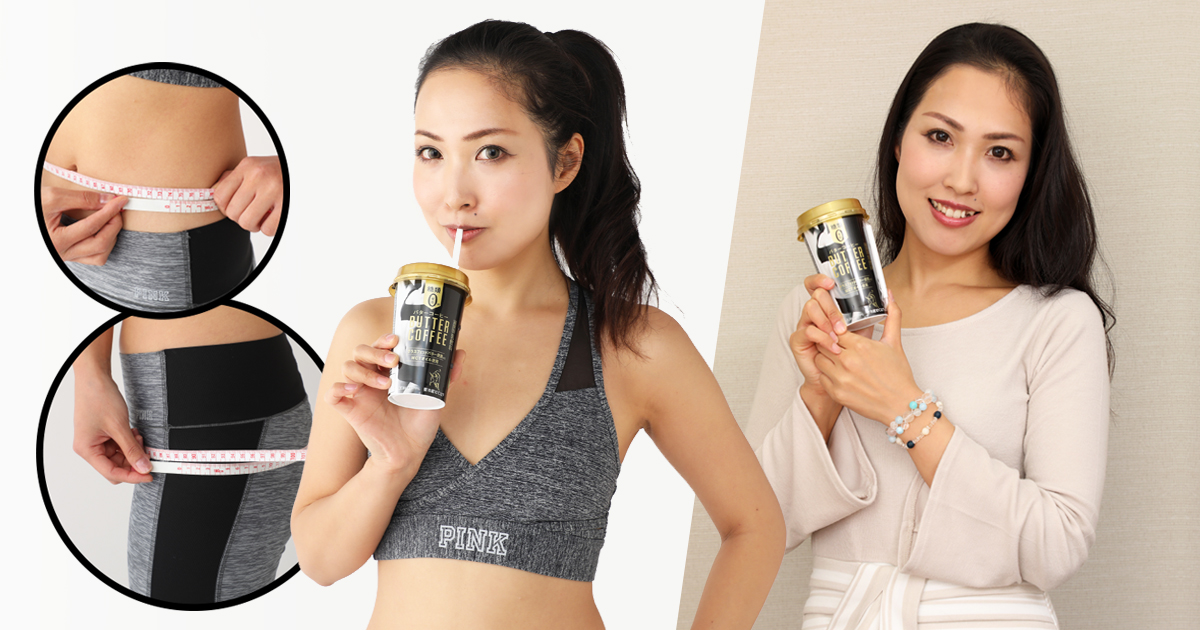 Ms. R-ko is the challenger! (Age 31, don't like exercise so much)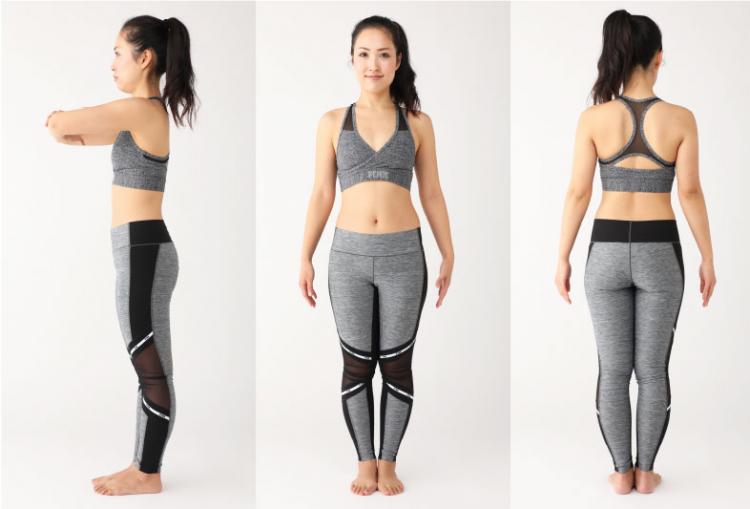 Butter Coffee Diet 'Results of the challenge'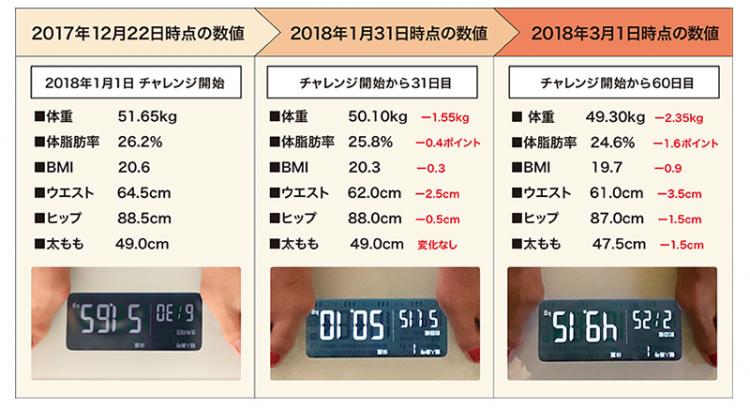 ※1 Numerical value at December 22nd, 2017
Started the diet from January 1st, 2018
■Weight: 51.65kg
■Body Fat: 26.2%
■BMI: 20.6
■Waist: 64.5cm
■Hip: 88.5cm
■Thigh: 49.0cm

※2 Numerical value at January 31st, 2018
31 days after starting the challenge
■Weight: 50.10kg -1.55kg
■Body Fat: 25.8% -0.4point
■BMI: 20.3 -0.3
■Waist: 62.0cm -2.5cm
■Hip: 88.0 -0.5cm
■Thigh: 49.0 No change

※3 Numerical value at March 1st, 2018
60 days after starting the challenge
■Weight: 49.30kg -2.35kg
■Body Fat: 24.6% -1.6point
■BMI: 19.7 -0.9
■Waist: 61.0cm -3.5cm
■Hip: 87.0cm -1.5cm
■Thigh:47.5cm -1.5cm
[Results of the challenge/Summary] After 2 months challenge
Now, her weight is 49kg! I wasn't under 50 kg for over 10 years, so I'm filled with deep emotion.
I think my life cycle has got better after started drinking butter coffee for breakfast for 60 days.
I had no habit of doing exercise because I'm busy working. However, when I was on butter coffee diet, I also went to stretching exercises and yoga classes and went to my office by bicycle.
I was happy because my whole body became slimmer, and I can wear clothes that I couldn't wear before.
I never became under 50kg. It's a miracle!
The biggest result was that I became more conscious of my health.
When I just started this diet, I didn't really believe in this method. When I'm busy with my work, I didn't care much of my life style and meals. I only had to have 'Butter Coffee' for breakfast every morning before going to my office. So, I didn't need much time to prepare my breakfast and I could concentrate on my job because I felt full.
After 1 month, I could see the results and I was motivated to do exercise. I felt more positive about going on a diet. After 2 months, I was looking forward to the results. Moreover, although I was busy, I think I could take care of my nutrition balance and lead a well-regulated life by having my 'morning butter coffee'.
As a result, I could achieve my goal. Now, I'm very thankful to 'butter coffee'. My mother also loves it.
My challenge is over, but I want to continue it of course.


Read more Butter Coffee on the Official site
※English translation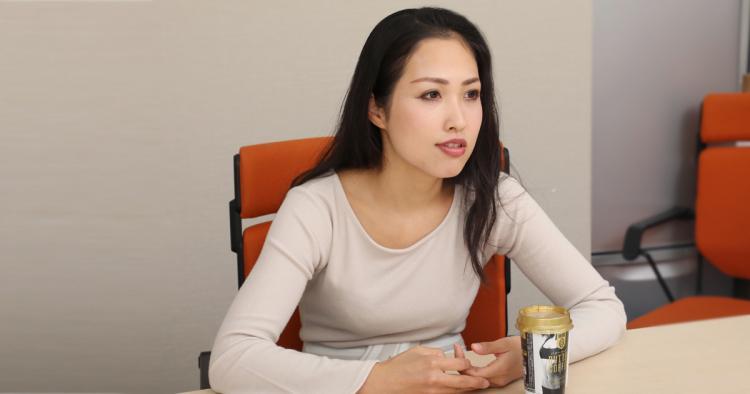 [What to do] Drink butter coffee every morning for 60 days!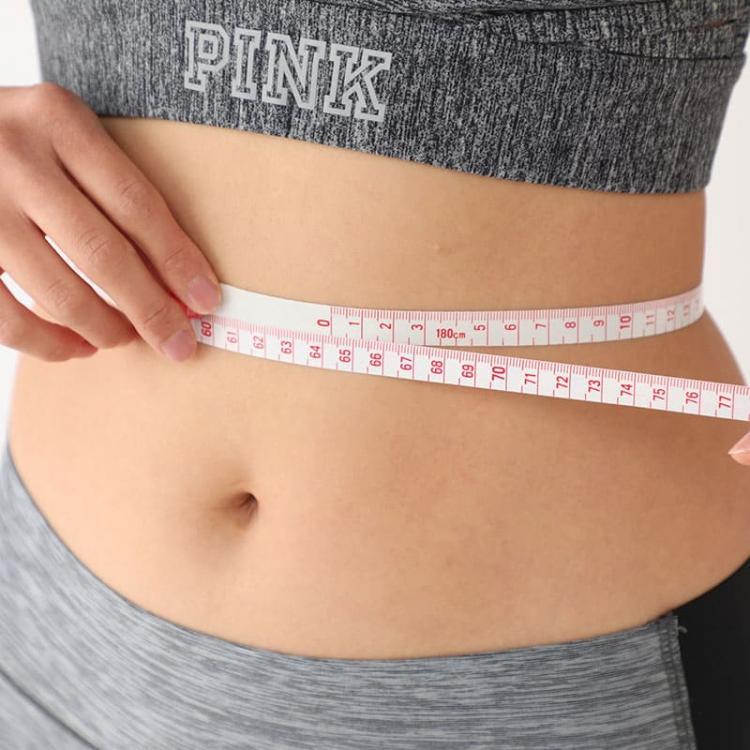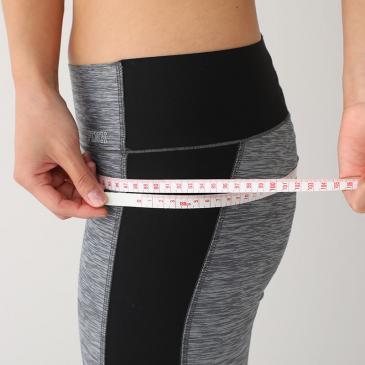 ◆Start: January 1st, 2018 (National holiday)
◆Goal: March 1st, Thursday, 2018
◆What to do: Drink FamilyMart's Butter Coffee every day for 60 days.
◆Meals: If you don't feel hungry, you don't have to eat. Eat as much as you like when you want to eat.
◆Recording: Record you weight, body fat, and BMI every morning at the same time.
[Her goal] She wants to slim down the lower half of her body and wear swimming costume beautifully in Hawaii!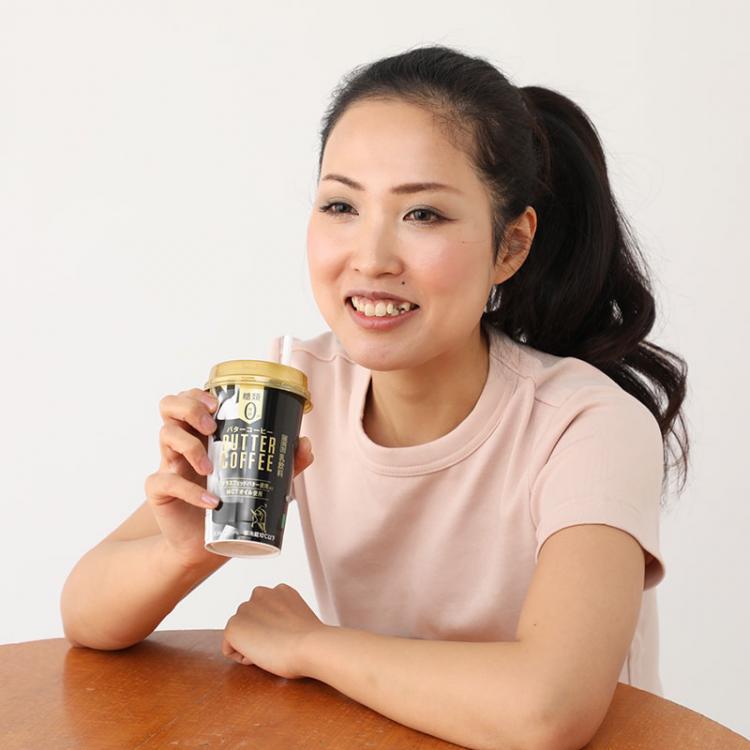 When I'm not careful enough, I soon get fat and I can't continue doing daily exercise either. So, I tried to be careful with my meals. For example, I tried to eat a lot of vegetables, and have a lot of soup to get full quickly and have a lot of protein. However, it gets difficult to take care of my meal because I'm busy working recently and my life cycle is irregular.
My weight is under standard weight which is based on height. But my mother and my younger sister often criticized me. They said, 'Standard weight and beauty weight are not the same.', and 'Your lower half of the body is too fat.', and so on.
I was paying attention to Medium Chain Fatty Acid which is said to burn fat quickly. When I'm busy working, my brain gets tired. I also hope to get more energy to concentrate.
In 2018, I'm thinking of going to Hawaii for a holiday, so I'm imagining getting a slim stomach and slim thighs and wearing my swimming costume beautifully. I'll do my best!

◇Click here to see Ms. R-ko's 'Butter Coffee Challenge Diary'(Instagram)
◇We are going to run an interim report from Ms. R-ko on February 2nd.
Please give cheers to Ms. R-ko's challenge everyone!

Read more Butter Coffee on the Official site
※English translation



※Article information as of Jan 1, 2018