We tried making butter Coffee by ourselves!
I was influenced by Mr Dave Asprey's 'The Bulletproof Diet' and I tried making 'The Bulletproof Coffee' by myself. It was delicious!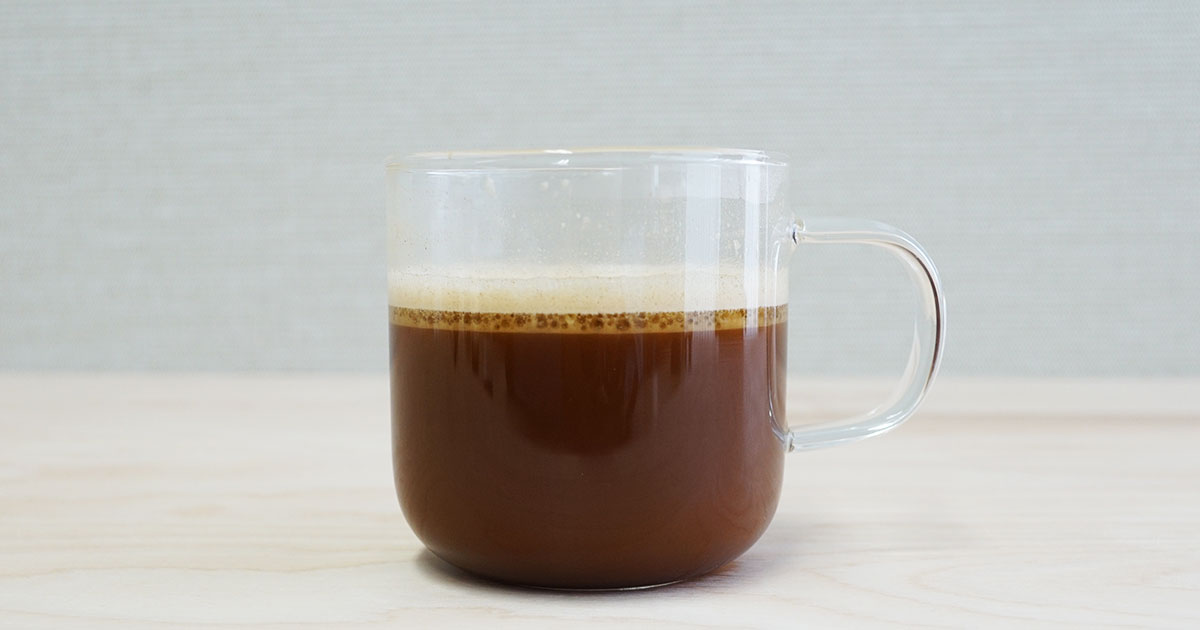 It needs many utensils and ingredients
I'm interested in what will happen after trying everything what it says in 'The Bulletproof Diet'. However, it's difficult not to eat Miso, Tofu or fruits for Japanese.
So I decided to only drink 'Butter Coffee' which the author strongly recommends. Ienomi-style editor Y tried making it by herself(himself).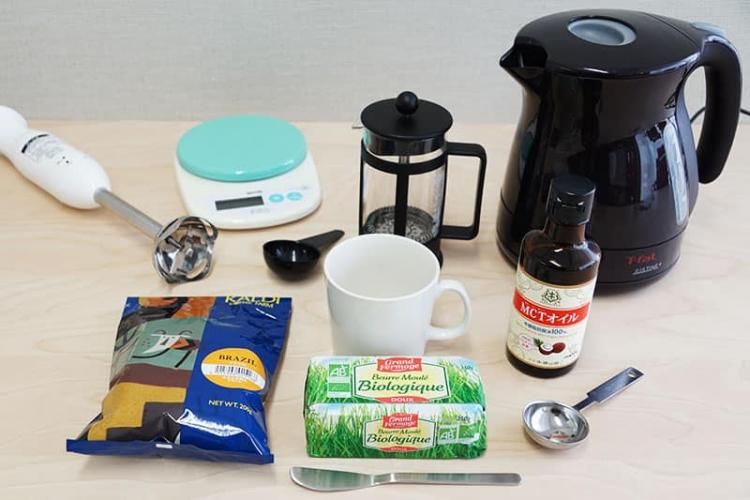 I thought I can make it by just putting butter in a cup of coffee. However, it wasn't that easy!
These are what you need to make butter coffee.
You need a French press coffee pot with metallic filter, grass-fed butter, MCT oil and a blender to stir.
You need many utensils and ingredients to make it for the first time.


Read more Butter Coffee on the Official site
※English translation
At first, make coffee by French press coffee pot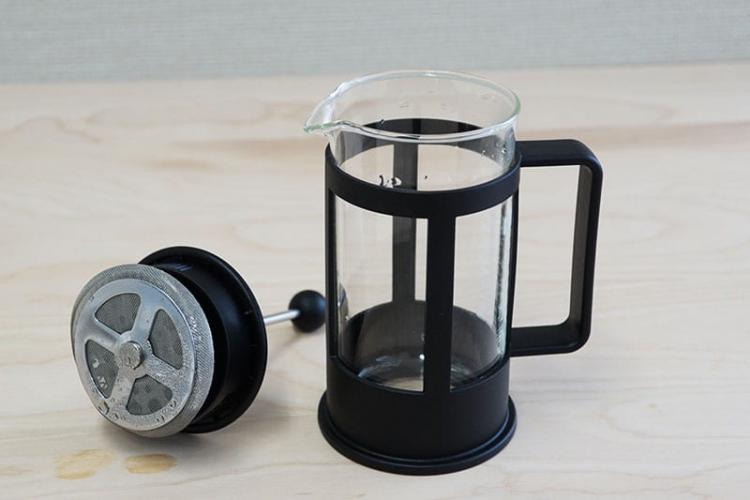 At first, make coffee. In 'The Bulletproof Diet', it recommends using a coffee machine with metallic filter and drink the coffee oil.
You can extract coffee oil by using a French press coffee pot.
I got one from my friend a few years ago luckily.
I think the coffee tastes richer and delicious by using this pot.
You pour boiling hot water into the French press coffee pot and warm it up, and then throw away the water. (I use this water again to warm the cup.)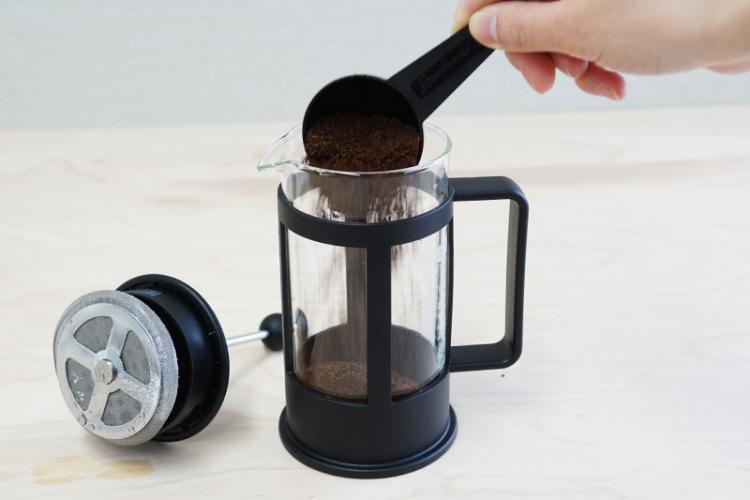 It will be more like a pro if I grind coffee beans myself. However, I wanted to make it easy and bought some already ground coffee (695 yen/200 g. tax not included) at KALDI.
It's very important to get the beans ground for French press coffee pot. I once got it wrong and got the beans ground for paper filter.When I used this with the French press coffee pot it became very thick like balicopi.
I didn't want to waste this coffee, so I put up with drinking it. But this isn't the actual taste, so be careful when you buy coffee beans.
Put in a suitable amount of ground coffee and pour a suitable amount of hot water.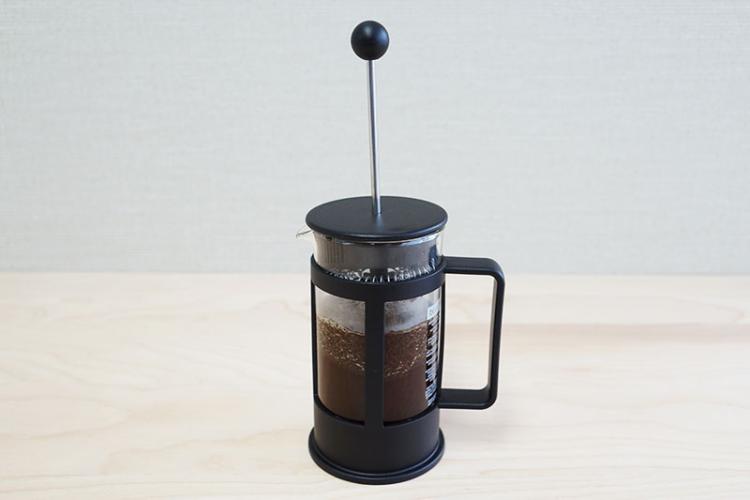 Wait for 4minutes. Don't soak the metallic filter at this moment yet. 4 minutes is too long to just wait watching the clock and it's too short to start doing something else. I recommend using a kitchen timer.
You need practice stirring with a hand blender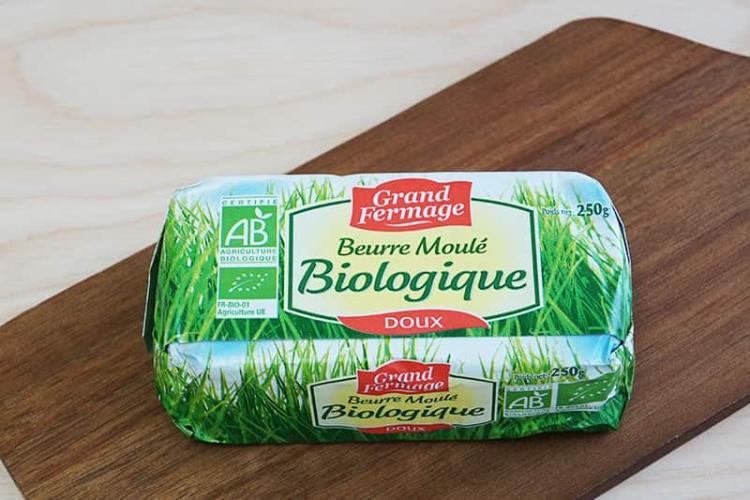 While making coffee, let's prepare the butter. The butter should be non-salt and Grass-Fed. I wondered what do Grass-Fed means and checked on my dictionary.
It means butter made from grass-fed milk cows.
You can't buy it in an ordinary supermarket. You can buy it in department stores, luxury supermarkets and Amazon etc.
I found one in 'Seijo-Ishi supermarket. It's made in France. It costed 2500yen/250g (tax not included). I couldn't believe this price at first!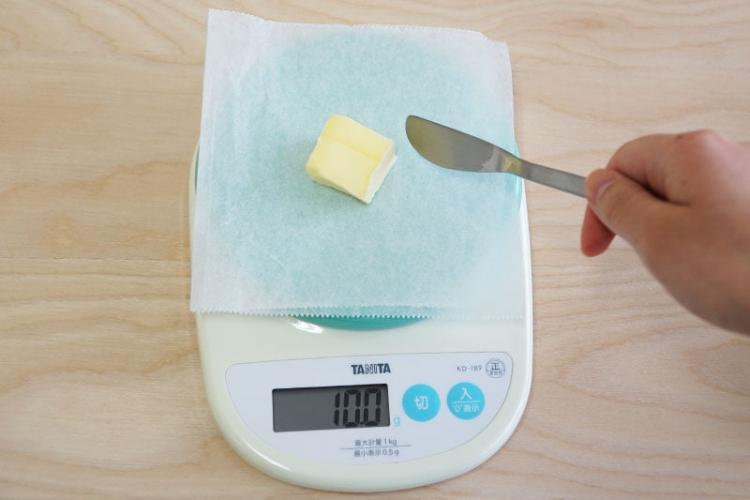 It's recommended to use 10g of butter per 1 cup of coffee. It's the same amount as Yukijirushi's 'Kireteru-Butter'(Already cut butter). It costs about 100yen for this amount. It's not cheap to make butter coffee.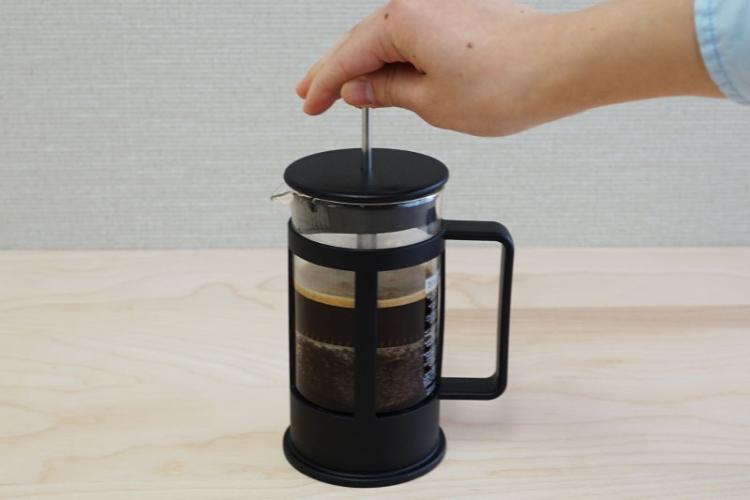 After 4 minutes, push the filter slowly to the bottom.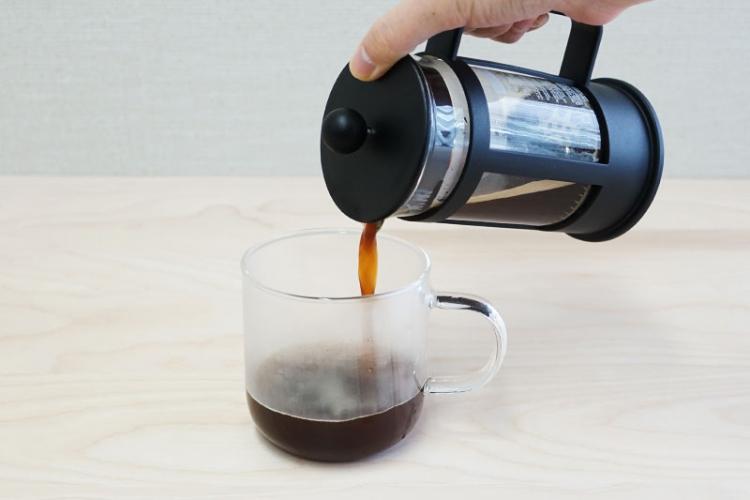 Pour the coffee in a cup.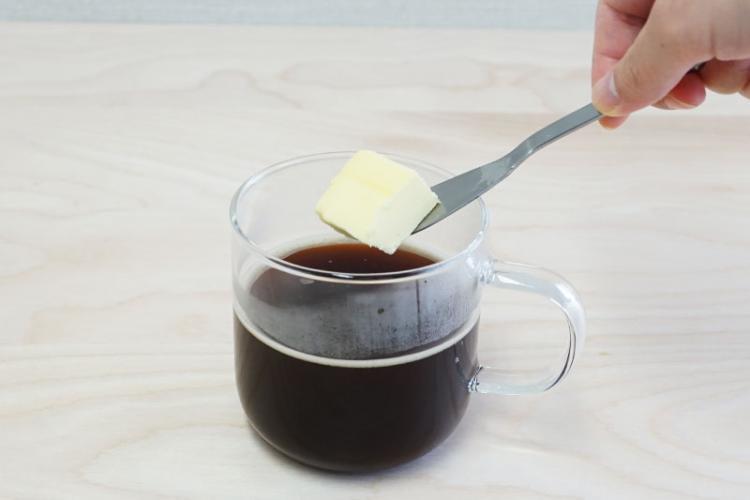 Put the butter in the coffee.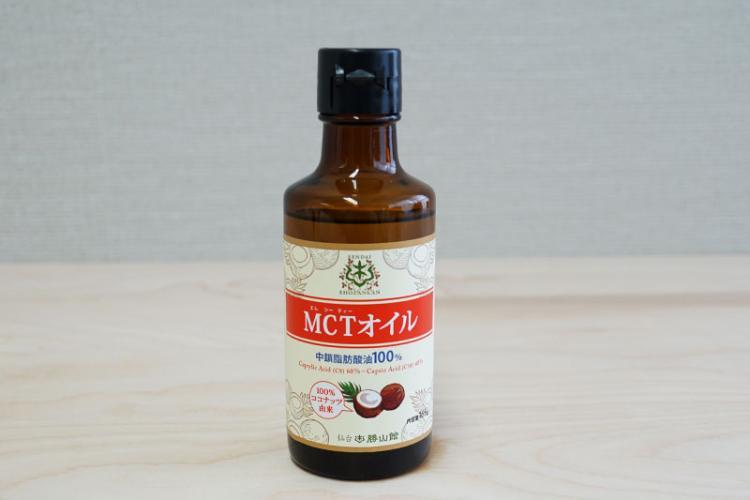 Another important ingredient is MCT oil. It's made from Coconut oil etc. However, it doesn't smell coconut because it has been refined. It's 1300yen/165g(tax not included).
Pour MCT oil into the coffee. In 'The Bulletproof Diet', it recommends taking a very little amount to 2 tablespoons of MCT oil depending on how hungry you feel.
I used 1 tablespoon. 1 tablespoon is about12g and that costs 93 yen a cup. It's expensive as the butter.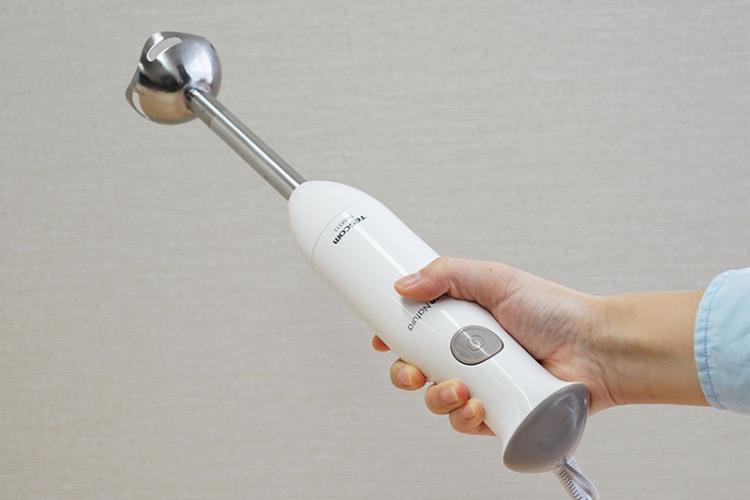 Here's the blender. I bought it in Nitori for 2990yen (tax not included). Some people say it's possible to use a blender for making milk form for café lattes. You can buy this for few hundred yen. Some people say it's also possible to use an ordinary blender (it's called 'mixer' in Japanese). But if it's not troublesome, it's the best to use a stand type blender than a hand blender.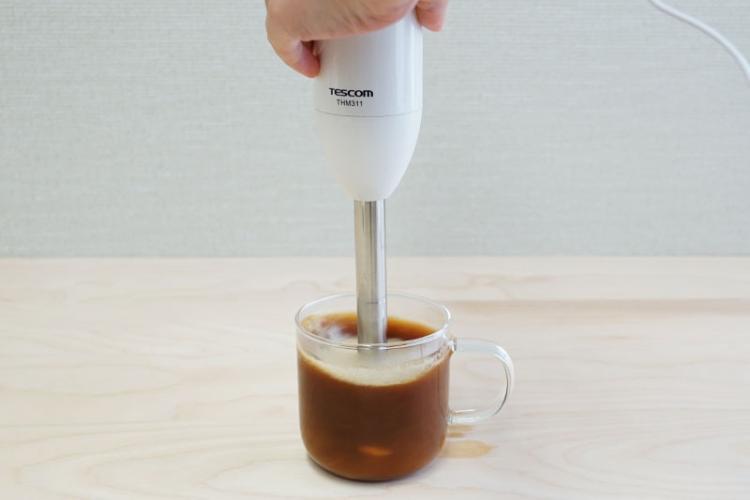 Stir with a blender. I recommend you practicing this process with the same amount of water at first. Hand blender is very powerful and sometimes the liquid splashes everywhere.
If the blender is powerful, a shallow tea cup isn't suitable. In fact, I tried it with one of a shallow tea cup and the liquid splashed allover.
So, you should get a deep cup like this photo. Switch on the blender and soon take it out of the coffee and switch it on in the coffee and soon take it out again. You just do this process for few times. The blender's head and its wings must be kept in the liquid completely.


Read more Butter Coffee on the Official site
※English translation
How does the home-made butter coffee taste?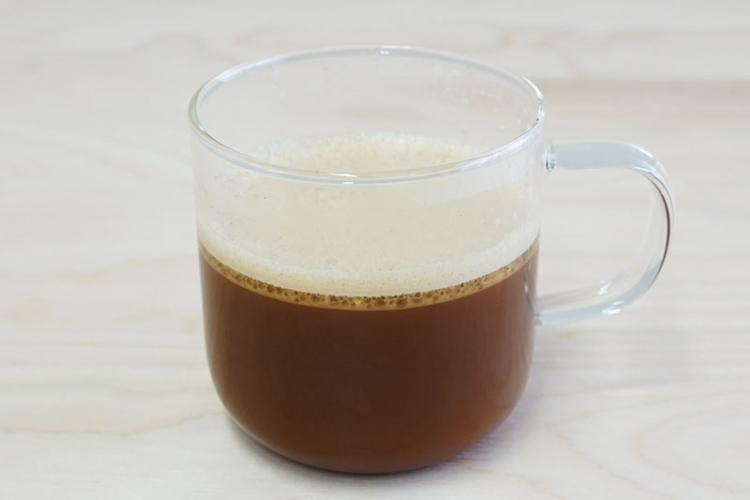 The butter and MCT oil have mixed completely into coffee. It's a strange way to express, but the coffee has good coffee colour. The butter coffee is now ready.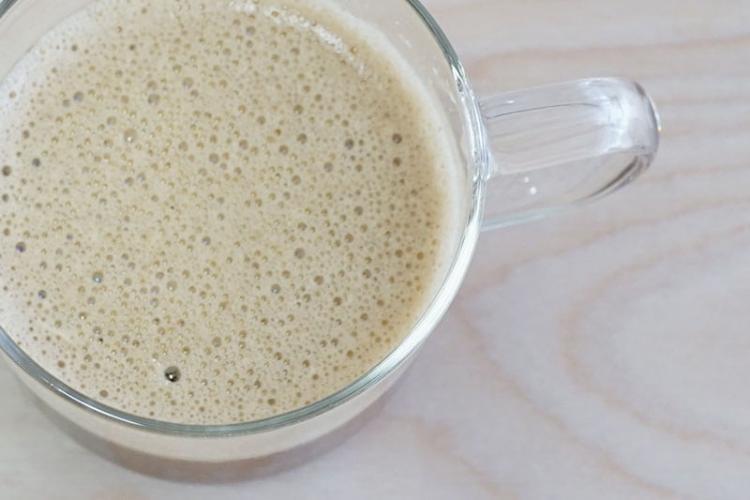 When you look it from the top, it's very bubbly and looks good.
How is its taste? I try it. Oh! It's so smooth and delicious!
The butter has made the coffee's own sour and bitter taste smoother.
Although butter is made from milk this coffee isn't milky at all. It's a new taste and completely different from café latte.
It has been mixed well and it's not oily. It has no sugar in it, but it tastes a bit sweet.
I recommend this drink to people who don't like milk, who want to drink something different from lattes, who don't like bitter coffee and don't want to use sugar.
I think this is a delicious drink for everyone, even who aren't on a diet.

The original purpose of this coffee is for diet and health. I can't tell the effects so soon.
However, I think I've got more energy and concentration from this drink.
At least, I feel my body has got warmer. Although I made this coffee and tried a drink in morning, I didn't feel hungry in the afternoon without lunch. (However, I had lunch at 3PM.)

This butter coffee is a bit troublesome to make and it's not cheap, but I really recommend it. I'd like to continue drinking it and check to see if it's really effective for diet. It's not expensive if you think you are going to a café. Please try it once.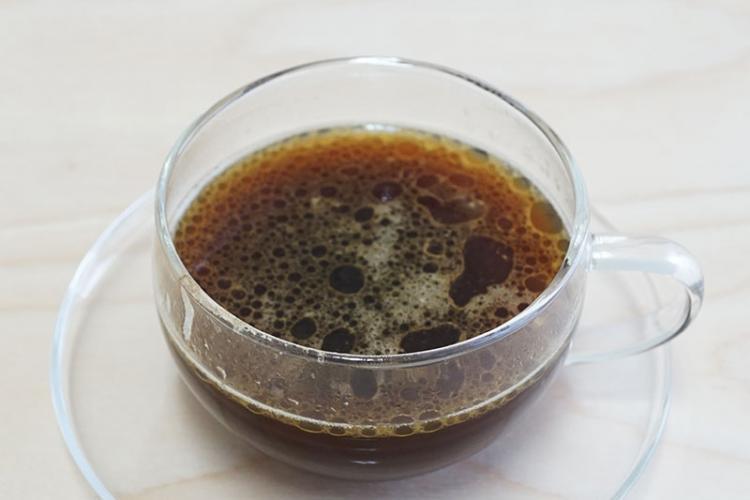 By the way, I thought it may be not so different just adding butter into the coffee and omit stirring. I also tried this one. It's drinkable but not delicious. The oil is not mixed well, so you taste it oily and the floating oil gets too hot.
It's completely different from well stirred butter coffee.
Some say that it's less effective if it's not stirred well. It's a bit troublesome, but I recommend you stir well.
(Ienomi-style editor Y)

※Article information as of Nov 29, 2017.